Hello crafty people,
today I´m over at the
Chibitronics blog
to show you a flying hippo LED card. I had the idea in my mind to create a slider switch card like Eiko was doing lately. But I totally failed. Nevertheless I wanted to incourage you on continuing your projects and not throw them away. We spend so many hours (at least I do!) on a project, that I don´t want to loose this time. Sometime you just have to change ideas and the card will turn out beautifully. Nobody will ever know that it wasn´t planed like this. Just me and you ;)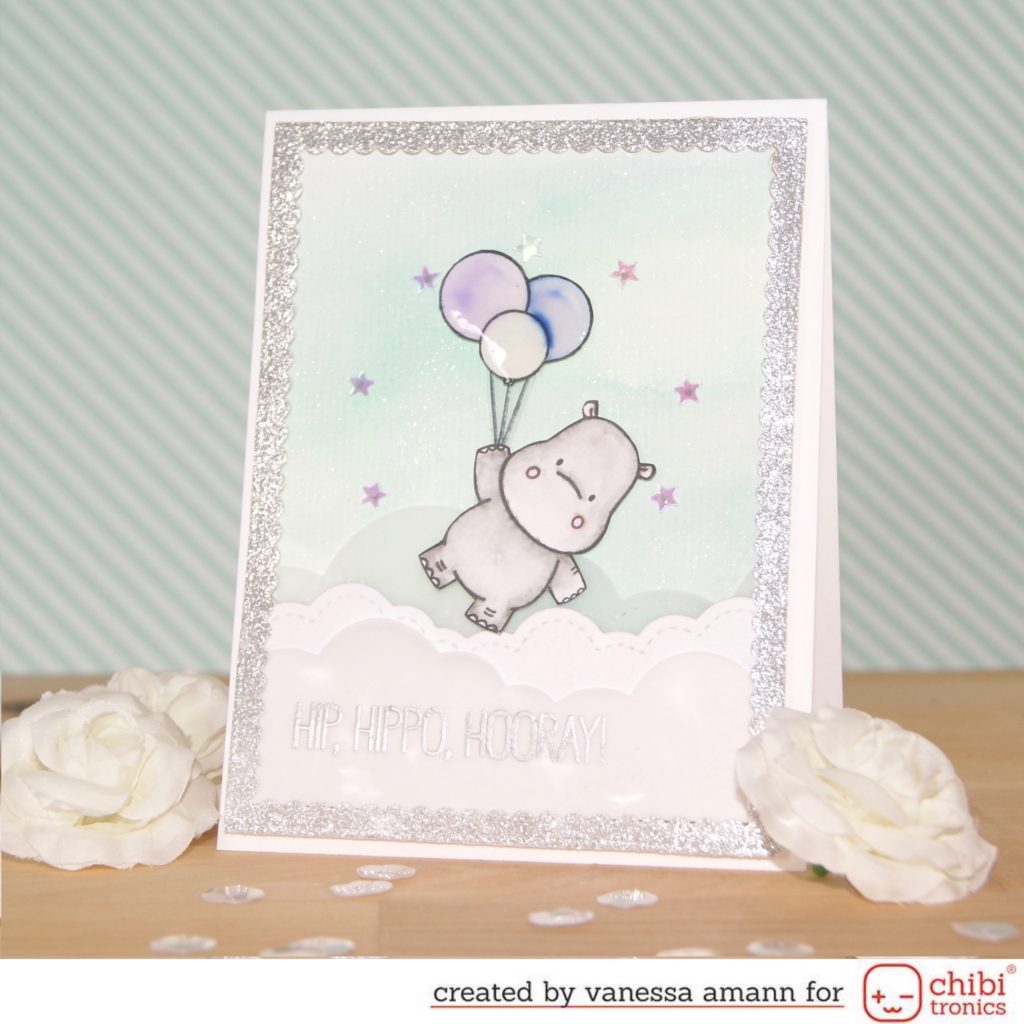 I created
a video
for you on how I created my project. But you can find here a little instruction:
Stamp all my images mit Versafine black ink on watercoloring paper
Color images using Spectrum Noir Aqua Marker
Fuzzy cut images
Create the backgroun; I used Spectrum Noir Sparkle pens and aqua brush pen
Die cut the background, glitter frame and cloud borders
Create LED circuit (circuit picture below) on a card panel that is slightly bigger than the background
Stamp and emboss the sentiment on the cloud border
Assemble the card together; 1. One layer of foam tape all around the frame and tape the background on top 2. Another layer of foam tape on the bottom of the card 3. Adhire cloud borders 4. Two layers of foam tape on the glitter frame 5. Glue hippo and his balloons on the card
Add finishing touches like Glossy accents and iridescent stars (you could also use sequins)
Card is all finished ;)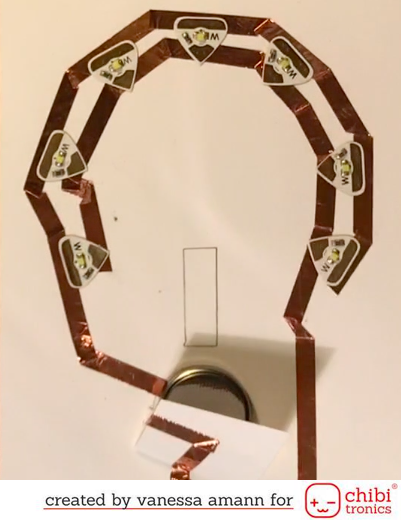 I hope my instruction and
my video
could help you create this card. Feel free to change the places of the LED´s or change the scene. The card could be easily a love card when you arrange them into a heart shape.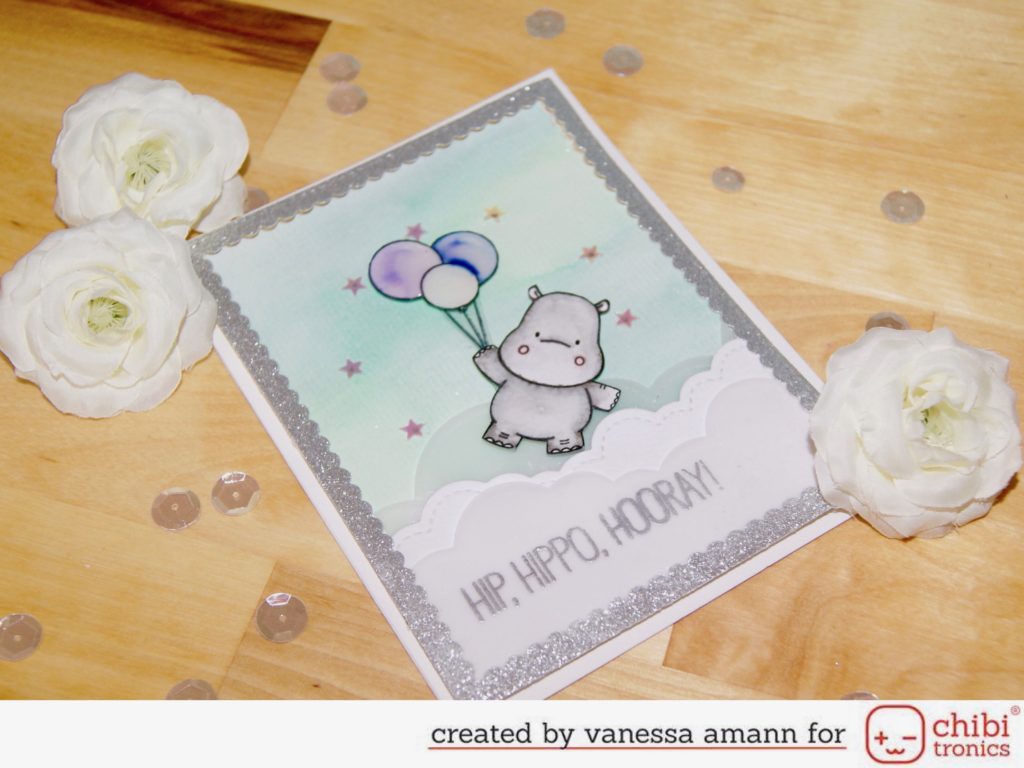 All the supplies I´ve used are listend below. I wish you all a nice week and until the next time ;)
Merken